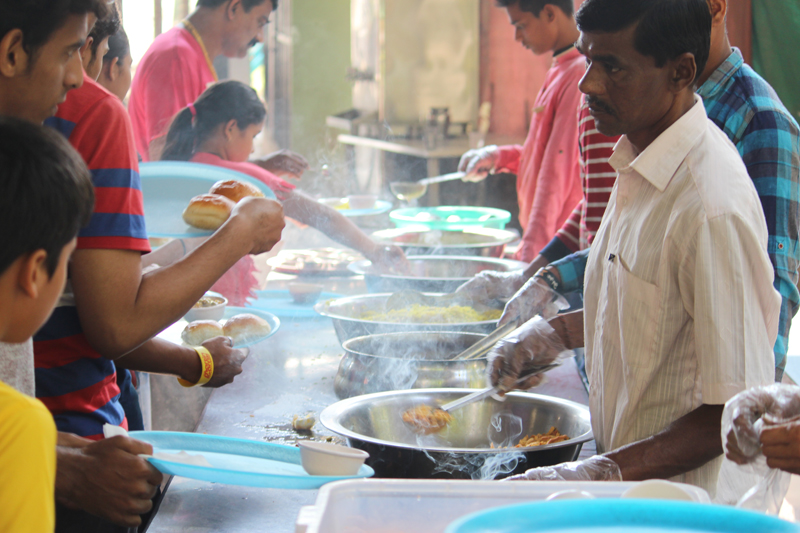 There is no sincerer love than the love of food. This adage aptly epitomizes our attitude to serving food to our customers. At SP farm house, we provide some enticing fare and mouth watering delicacies to our customers. Our food package comprises of a combo of Breakfast, Lunch, and Dinner, which shall have to be subscribed at the time of check-in, on a per person basis.

Breakfast :
Our breakfast menu usually features Maharashtrian, South Indian, and North Indian food items. However, the guests are given the choice of having their delicacies of choice from the presented fare. Besides such choices, customers can also opt for a customized breakfast comprised of cereals, eggs, bread, etc. As breakfast at SP farm house is served via buffet mode, the menu is subject to change every day in order to provide the best possible variety of our culinary expertise to our customers.


Breakfast Items:
- Egg as per your choice
- Bread Butter
- Poha / Pav Bhaji
- Puri Bhaji/Pratha/Idli Sambhar (One out of three as per your choice)


Lunch and Dinner :
As mentioned earlier, lunch and dinner at the SP farm house would also be served as buffet for a greater convenience of the guests. Our standard lunch and dinner platter usually consists of food items such as:
- Premium Veg (Paneer Dish)
- Premium Non-Veg Chicken/Mutton (Any one of the two)
- Seasonal Veg (Kadai/Masala)
- Dal Tadka or Fry
- Jeera Rice/Plain Rice
- Tawa Roti/Tandoori Roti/Naan (All Wheat)
- Papad/Pickle/Salad
- Dessert (Kheer/Gulab Jamun)
- It should be noted that as it is with the breakfast fare, lunch and dinner items are also subject to change every day at the SP farm house.


High tea Items :
- Tea / Coffee
- Biscuits
- Bhajiya.
- The all inclusive price of the three buffet meals is INR 1000 per person, which is to be paid as cash in advance at the time of checking into the villa.
We decided to have a separate kitchen to cook Jain meals